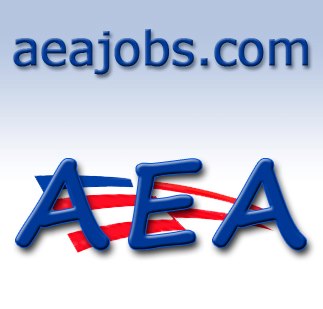 "Employment IS the American way"
Please look over the current job openings and submit your resume on the link below. If there is a particular job listing of interest:
Include a message identifying it by the job title.
CURRENT EMPLOYMENT OPENINGS
 Updated 7/25/17 
Temporary Bilingual Phone Operator
Must speak English/Spanish fluently to answer a large number of calls from clients each day.
Previous experience working in a call center environment taking multiple calls providing information using scripted answers.
Must possess good customer service skills and ability to follow directions concerning phone protocol.
This is a temporary position lasting approximately 90 days.
Salary: $12.00 – 12.50/hr.
Professional Collector / Financial Institution
Previous experience in collections is required. Experience working in a financial institution is a plus, but not mandatory. Collect negative balances on customer accounts, delinquent loans and other past due accounts.
Work with small claims court and attorney representing the credit union. Also work with the person in charge of repossessions if it becomes necessary to repossess vehicles or other items.
This is a responsible position that requires following the proper protocol, having a professional demeanor and ability to make sure the collection process is timely and accurate.
Opportunity for growth, excellent benefits and a great team to work with.
Job Type: Full-time
Salary: $25,000- $40,000/year Depending Upon Experience
Temporary Data Entry Clerk
2 -3 years or more as a Data Entry Clerk is required for this position.
Attention to detail and ability to proof work for errors are extremely important. Must be accurate.
This is a temporary position lasting approximately 90 days.
Salary: $13.50/hr.
  Sales Representative
A ground floor opportunity with a start-up Tallahassee based business. Their services provide Corporations with protection from identity theft, saving business from the loss of corporate identity. Businesses pay a nominal fee yearly for peace of mind and protection from one of society's largest growing reasons for financial loss.
This organization will provide Sales Reps with the knowledge and training to market their services. Including marketing materials, brochures, business cards etc.
As a Sales Rep you will work from home and independently as a 1099 employee, allowing for the freedom to organize your own schedule.
Earnings will be paid based on each individual sale at the rate of $100.00 per contract and there will be a $50.00 residual payment per contract that is renewed each year as long as the Sales Rep remains employed.
This is a new opportunity to start on the ground floor providing a valuable service to corporate businesses. If you are a motivated sales oriented individual and enjoy the challenge of achieving financial success through planning, educating and your own efforts, please submit your resume.
 Salary:  Based upon sales