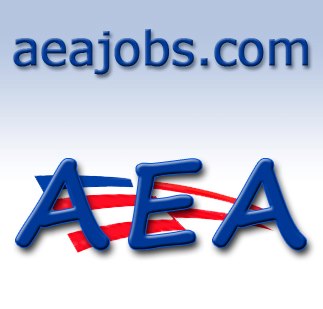 "Employment IS the American way"
Please look over the current job openings and submit your resume on the link below. If there is a particular job listing of interest:
Include a message identifying it by the job title.
CURRENT EMPLOYMENT OPENINGS
 Updated 10/09/17 
Receptionist
For a reputable local Insurance Agency. The main responsibilities are answering a multi-line phone system (9 lines). Seeking a front desk employee with a "smile in their voice" to assist callers promptly. It can be fast paced at times. Will be trained to send callers to the appropriate department.
Looking for a dependable and professional candidate.
Will be trained on the data base system, but will need some basic computer skills.
Occasionally take payments from walk-in customers
Hours: Monday – Friday, 8 – 5 with a 1 hour lunch
Salary: $10.00 – $12.00/hr., health, 401K, AFLAC and disability after probationary period
Business to Business Sales
Outside Sales Rep position available with a company leader in the green and environmentally friendly cleaning products and industrial cleaning products industry since 1984. Sell products to various industries such as: Food & Beverage, Vehicle Cleaning, Floor Care, Construction, Printing, Cosmetics and much more.
Seeking a self confident energetic go-getter who thrives in a competitive environment and works well independently.
The sales territory encompasses: the panhandle of Florida east to Live Oak and west to Jackson and Calhoun counties. And south and south west Georgia.
A base salary of $35,000 per year + commission. A gas allowance rate of 54 cents per mile.
Job Type: Full-time
Salary: $45,000.00 to $55,000.00 /year
Office Assistant
Office Assistant needed for a plumbing company to answer very busy phones, enter data into the computer system and help with dispatching technicians to job sites. Excellent on the phone. Outgoing, friendly voice.
Able to work in a fast paced office
Customer friendly
Good with detail and accuracy
Computer skills for entering data
A temporary job, but could become permanent after a probationary period.
Hours are: M – F, 8 – 5
Job Type: Temporary
Salary: $9.50 to $10.00 /hour
 Customer Service/Phone Operator
Previous experience working in a call center environment is helpful.
Taking inbound calls from customers, entering information into the database system and providing information to callers.
Must possess good customer service skills and ability to follow directions concerning phone protocol.
This is a long term permanent position.
Salary: $10.00 /hr.
  Sales Representative
A ground floor opportunity with a start-up Tallahassee based business. Their services provide Corporations with protection from identity theft, saving business from the loss of corporate identity. Businesses pay a nominal fee yearly for peace of mind and protection from one of society's largest growing reasons for financial loss.
This organization will provide Sales Reps with the knowledge and training to market their services. Including marketing materials, brochures, business cards etc.
As a Sales Rep you will work from home and independently as a 1099 employee, allowing for the freedom to organize your own schedule.
Earnings will be paid based on each individual sale at the rate of $100.00 per contract and there will be a $50.00 residual payment per contract that is renewed each year as long as the Sales Rep remains employed.
This is a new opportunity to start on the ground floor providing a valuable service to corporate businesses. If you are a motivated sales oriented individual and enjoy the challenge of achieving financial success through planning, educating and your own efforts, please submit your resume.
 Salary:  Based upon sales