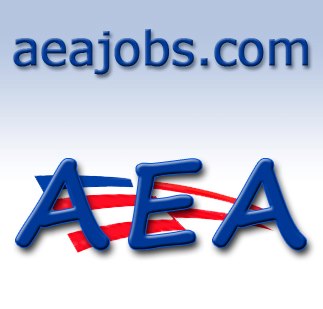 "Employment IS the American way"
Thanks for looking over the current job openings AEA is currently recruiting for.  Submit your resume on the link below. If there is a particular job listing of interest:
Include a message identifying it by the job title.
CURRENT EMPLOYMENT OPENINGS
 Updated 1/11/18
PART-TIME AFTER SCHOOL ASSISTANT
Employees needed for After School Program.
Drive company van and be a classroom assistant
Be at least 20 years old with good driving record
Available Monday – Friday
Able to pay for and pass a Level 2 background check
Willing to take a required course to get DCF certified
Can assist with homework for grades K – 8
Salary: $8.50/hr. starting pay. Will increase with experience
FRONT DESK RECEPTIONIST / OFFICE SUPPORT
Well established local business in the insurance industry
Seeking a long term employee to grow with the company and become a valued member of the office team. As the employee becomes familiar with the business, there is opportunity to gain valuable skills and growth..
Full Time 8 -5 Monday – Friday position.
DUTIES AND QUALIFICATIOS
Previous experience handling multi-lines is required. There are 9 incoming lines.
Ability to direct calls to proper departments, forward messages and provide assistance to customers with a "smile in your voice".
Data entry skills to enter information into computer system.
Excellent phone skills to calm customers, address concerns they have and direct them to the proper person for assistance.
Will be trained on office systems software. Computer proficiency needed
Good organizational skills and attention to detail are a must
Salary: $10.00 /hour + benefits after 90 days
Bilingual Phone Operator
Fluent in Spanish: Speaking, reading and writing. A native speaker is helpful or someone who has become fluent through their education/ living in a Spanish speaking country.
Taking inbound calls from customers in a friendly and helpful manner. Enthusiasm and good people skills are a must!
Entering information into the database system and providing information to callers.
Previous experience working in an office.
Must possess good customer service skills, be good with details, learn quickly and have the ability to follow directions concerning phone protocol.
Hours: 9 – 5, Monday – Friday.
Salary: $10.00 per hour starting salary with opportunity for growth
   DELIVERY DRIVER / WAREHOUSE
Job Summary
Local plumbing business is in need of a worker to deliver parts to customer sites using a company vehicle. Some heavy lifting. Stock parts in warehouse and keep it organized. Will also assist plumbers with digging trenches, mixing concrete, etc. as needed.
QUALIFICATIONS
Will require a good driving record.
Previous experience in delivery.
Be familiar with the Tallahassee area.
Ability to lift 50+ lbs.
Willingness to work in a physically active environment
Hours are Monday – Friday 7:30 – 5:00.
Starting Salary: $10.00/hr.
Job Type: Full-time
Outside Sales Rep
Opening in Sales department for a Copier / MFP / Printer / Connectivity Sales professional.
Responsible for making business to business sales calls to offer potential clients top-notch quality products to meet their office equipment needs. Sales Reps will receive training to understand the products and get hands-on field sales training from seasoned sales professionals. Sales Reps will be required to maintain high standards of productivity, quality customer service and professionalism.
QUALIFICATIONS:
Excellent interpersonal and organizational skills
Previous experience with sales / marketing and ability to positively engage with clients / decision makers
Proactive sense of urgency to take initiative
Positive attitude -Professionalism
Capable of working well under pressure

Interest in technology and working knowledge of computers. Ability to learn the basics and promote office equipment products

Good driving record
Must be able to pass both a drug and background check
The position involves outside sales to businesses in metro areas of Tallahassee and surrounding area. 
Job Type: Full-time
Salary: Negotiable Base Salary+generous commissions of up to 50% of total sales.
Company Benefits after probation include: 80% paid Health Insurance, Paid holiday's, Paid vacation and Simple IRA (after 2 years of employment)
PART-TIME RETAIL SALES
Job Summary
Locally owned and operated furniture store is in need of a Part Time Sales person. The hours are flexible 3 hour shifts. Available work hours are weekdays between 4pm – 8pm, 11am – 8pm Saturdays and 11am – 2pm Sundays. The company owner will try to arrange Individual work schedules for employees during the hours posted.
DESIRED QUALIFICATIONS:
Excellent customer service / communication skills to assist customers with finding products suited to their needs.
Computer proficiency and tech. savvy skills.
Previous sales experience. Furniture sales is not necessary.
A sense of color and love of decor is very helpful.
A beautiful store with stylish and up to date inventory.
Job Type: Part-time
Salary: This position pays an hourly rate of $8.10/hr. + a 10% commission of sales