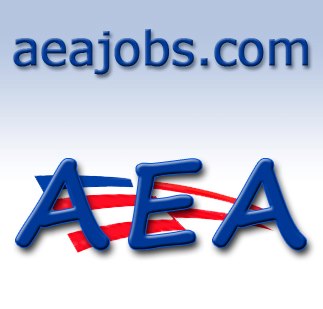 "American Employment Agency is here to work for you, because Employment IS the American Way"
Employment Candidates, please look over the various vacancies and submit your resume on the link below. It is helpful to include information such as:
Your employment status, salary range needed, types of employment you are seeking and if you prefer full time or part time, etc.
Current Employment Openings: Updated 4/4/17
'IT AND MEDICAL CODING'
Medical Coder/ Claims Processor For IT
American Employment Agency is working with a top-notch IT firm to recruit a candidate to fill the following position:
An excellent opportunity for an individual who is IT savvy and has previous experience working in a medical office or clinic. A broad understanding of medical coding, good communication skills and attention to detail are essential. This position is with an IT company servicing medical offices and clinics across the US.This is a career advancement opportunity for an individual with experience working as a Medical Coder/Claims Processor. Job Summary : Under direct supervision, provides direct support to resellers and end-users for application and system support issues; perform testing of enhancements and new software programs and assist in the research of reported bugs or requested enhancements by clients. Essential responsibilities and accountabilities:
Research new and reoccurring support questions/issues, industry standards for new and existing edits, and content changes for new and existing edits.
Maintain FogBugz cases for all support issues, bugs and enhancement requests.
Test new edits, product enhancements and bug corrections as necessary during weekly downtime, quarterly release periods or as business needs demand
Cover front desk/receptionist duties as needed
Answer incoming registration calls and e-mails as well as monitor.
Other duties as assigned
Qualifications:
Understanding of healthcare industry, medical billing and ICD 9/10; ANSI 4010/5010, CPT, EDI standards
Excellent written and oral communication skills
AA or BS Business Administration, Marketing, Computer Sciences or other relevant field or a combination of education and equivalent experience in relevant field
Salary: $38,500.00 to $40,000.00 /year
'SALES OPENINGS'
Office Equipment Sales Representative
A well established local company is seeking an experienced B2B Sales Rep with a successful track record. Warm leads will be provided. Sales Rep will be making cold calls. Must be organized, self directed and motivated!
A generous commission structure of: 40% of total sales when selling to an existing customer and 50% of sales when selling to a new customer.
Salary structure is based upon a draw vs commission
Benefits include: 80% paid health insurance for employee, 2 weeks paid time off after first year of employment and 3 weeks paid time off after third year of employment.  6 paid holiday's per year and a Simple IRA after 2 years of employment.
Excellent Opportunity.  Ideal candidates will possess the drive to work hard, sell RVs, have fun and make money! A passion to generate sales for new and used RVs will be rewarded through an aggressive, uncapped earnings potential, commission driven pay plan.
Essential Job Functions :
 Promote a top-notch, high quality customer experience selling new and used RVs
Conduct effective demonstration rides and walk through presentations
Close sales effectively by working closely with the Finance team
Follow up and commit to a no-pressure, high integrity approach with each customer 
Serve as a liaison between customers and all departments including retail, service and finance
Stay on top of market trends, the RV industry and current dealership inventory
Be enthusiastic and have strong communication with customers, co-workers and management
Essential Job Requirements
High school diploma or equivalent is required, college a plus
 2+ years' experience in sales ideally RV, automotive, television, furniture, real estate, and homes
Must be bondable and able to secure a professional sales license
Basic computer skills to review inventory and enter customer information
Valid driver's license
Salary:  Based upon Sales
Insurance Sales Trainee
An excellent opportunity to enter the field of Insurance Sales with a very reputable company. Starting your new sales career will involve obtaining your insurance license, going through company training and getting personalized on the job mentoring from your supervisor.
Some of the things to help start you off:
New employees will be given a base of renewable income off the Property and Casualty book of business. It will be paid monthly as the existing policies renew. There will also be the opportunity to meet with existing clients to assess their further insurance needs and any additional coverage they get will be added commissions. The normal range of income from this is usually between $36,000 – 42,000/year.
There is Life insurance available to clients and commissions to the sales agent are paid in a lump sum upon issue of the policy. There is an "early start" incentive bonus for new agents that will pay $1,500 when 15 applications are submitted + $50 per issued policy for the first 50 policies issued and an additional $4,000 if 50 policies are issued in the first six months of employment. Plus the management will pay an additional $2,500, when this level of sales is met.
While your actual income is directly based upon your effort and results, a reasonable income expectation for an average first year agent will be in the $50 – 70,000/year range.
  Sales Representative
A ground floor opportunity with a start-up Tallahassee based business. Their services provide Corporations with protection from identity theft, saving business from the loss of corporate identity. Businesses pay a nominal fee yearly for peace of mind and protection from one of society's largest growing reasons for financial loss.
This organization will provide Sales Reps with the knowledge and training to market their services. Including marketing materials, brochures, business cards etc.
As a Sales Rep you will work from home and independently as a 1099 employee, allowing for the freedom to organize your own schedule.
Earnings will be paid based on each individual sale at the rate of $100.00 per contract and there will be a $50.00 residual payment per contract that is renewed each year as long as the Sales Rep remains employed.
This is a new opportunity to start on the ground floor providing a valuable service to corporate businesses. If you are a motivated sales oriented individual and enjoy the challenge of achieving financial success through planning, educating and your own efforts, please submit your resume.
 Salary: Based upon sales 
 'TEMPORARY JOBS'
Temporary Non-Profit Accountant
Temporary Accountant for a Non-Profit organization for 2-3 months or longer.
Job Duties:
Maintain all agency financial records and budgets. Experience with Medicaid Claims.
Prepares, maintains and monitors the Network's annual budget and maintains supporting spreadsheets.
Prepare monthly invoices and monthly reports of expenditures for grantors
Assist with the financial management and monitoring of contractual agreements, maintains all original contract files, prepares invoices for reimbursement, and prepares budgets for contract activities.
Prepare all IRS form 941 Employers' Quarterly Federal Tax Returns and ACH deposits.
Skills:
Must have progressive accounting/bookkeeping experience.
Financial reporting, financial data analysis and nonprofit accounting.
Must have advanced Quickbooks and Excel skills.
Must have experience with dealing with multiple funding sources in the non-profit sector.
Must have a degree; preferably an accounting degree with 3-5
years of experience. If no accounting degree, must have 5-7 years of accounting experience.
Salary: $25.00/hr.
Temporary Data Entry Clerk
A FT position, M – F, 40 hours per week. The temporary job will last 2 -3 months.
Experienced Data Entry Clerk with fast typing speed.
Accuracy and detail are very important
Must maintain confidentiality of information in documents.
Salary: $13.50/hr.
Temporary Bilingual (Spanish) Call Center Phone Agent
FT 40 hours per week, M – F. Must be bilingual in English/Spanish. The temporary job will last 2 – 3 months.
Experience in working in a call center
Experience with using scripts
Detail oriented with good reading comprehension
Excellent customer service skills
Salary: $12.00/hr. Depending upon experience
'PART TIME JOBS'
Part Time Retail Sales
Seeking an outgoing people person for part time hours. 20 hours per week preferred. Have flexibility on hours, but employees will be required to work a minimum of 3 days per week from 3:00 pm – 8:00 pm and one Sunday per month.
Must be good with computers and tech-savvy!
A fun and upbeat environment. Previous experience in customer service / sales is strongly preferred.
Salary: $12.00/hr. + 20% commission on sales
Part time Delivery
Delivery position for a printing company. Hours are: 11:00 am – 3:00 pm. Monday – Friday
Must have a clean driving record
Other duties will at times include helping in bindery department and taking out the trash.
Previous experience in customer service. Must have good people skills.
Salary: $10 – 11.00/hr. Depending upon experience