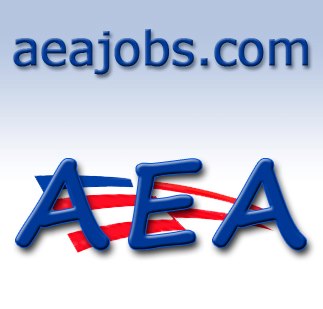 "Employment IS the American way"
Thanks for looking over the current job openings AEA is currently recruiting for.  Submit your resume on the link below. If there is a particular job listing of interest:
Include a message identifying it by the job title.
CURRENT EMPLOYMENT OPENINGS
 Updated 10/23/17 
Bilingual Phone Operator
Fluent in Spanish: Speaking, reading and writing. A native speaker is helpful or someone who has become fluent through their education/ living in a Spanish speaking country.
Taking inbound calls from customers in a friendly and helpful manner. Enthusiasm and good people skills are a must!
Entering information into the database system and providing information to callers.
Must possess good customer service skills, be good with details, learn quickly and have the ability to follow directions concerning phone protocol.
Hours: 9 – 5, Monday – Friday.
Salary: $11.00 per hour
Field Service Technician
Opening in Service department for a Copier / MFP / Printer / Connectivity Technician.
Responsible for troubleshooting and resolving issues that arise with field installed copier and printer equipment and explaining the repairs completed to the customer in understandable terms. They will also be required to maintain high standards of productivity, quality, customer service, cooperation, attendance and professionalism.
QUALIFICATIONS:
Good Mechanical Comprehension
Knowledge of the use of test instruments and hand tools – Working knowledge of computers and basic networking and connectivity
Proactive sense of urgency to Take Initiative -Ability to learn new tasks quickly
Capable of working well under pressure
Excellent interpersonal and organizational skills
Positive attitude -Professionalism
Excellent Driving record
Education: High School Diploma, Mechanical and/or Electronics training
Must be able to pass both a drug and background check
The position involves outside field service in metro and rural areas, servicing equipment in customer offices. Considerable driving necessary, unrestricted driver's license required.
Job Type: Full-time
Salary: $32,000.00 to $37,000.00 /year + Company Benefits
 Business Sales Representative
A company leader in the green and environmentally friendly cleaning and industrial cleaning products industry since 1984. This company is in need of a enthusiastic and professional Sales Rep to visit company leaders marketing products to various industries such as: Food & Beverage, Vehicle Cleaning, Floor Care, Construction, Printing, Cosmetics and much more.
Seeking a self confident energetic go-getter who thrives in a competitive environment and works well independently.
The sales territory encompasses: the panhandle of Florida east to Live Oak and west to Jackson and Calhoun counties. And south and south west Georgia.
A base salary of $35,000 per year + commission to enable an additional income of substantially more!  A gas allowance rate of 54 cents per mile. Excellent company benefits.
Warehouse Position
A local retail furniture store is in need of a Warehouse Worker to drive a U-Haul truck, lift furniture and move it to or from the warehouse to the store or customer residences. Work in heat and it is physically demanding.
Previous experience in warehouse work is needed.
A Florida Drivers license is required. A good driving record is also required.
Good customer service to interact with customers.
Good organizational skills for loading trucks and keeping the warehouse in order.
Seeking a person with initiative to get the job done and work well as a team with co-workers.
The store hours are: 10 am – 8 pm, M – F and 1 – 6 pm Sunday. The work hours are flexible, but there are times that workers are needed for overtime.
Salary: $11.00 /hour