" When you talk, you are only repeating what you already know. But when you listen, you may learn something new"  -Dalai Lama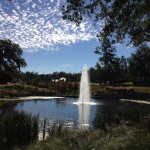 American Employment Agency located in the beautiful capitol city of Tallahassee, FL is a small family owned and operated local business. We were founded by Edna Folmar and now her daughter Debbie Spitler is owner and president – proudly carrying her mother's ideas a generation forward. Debbie has been in the staffing industry for over thirty years and isn't going anywhere soon. So you can rely on her face and voice behind any business you do with AEA. Don't worry about a here today and gone tomorrow staff. We want you to have confidence that when you work with AEA you will be hearing the same voices and seeing the same faces for years to come. If you're an employer this will give us the opportunity to really understand your business and staffing needs. If you're looking for employment through AEA you will also find our retention helpful as well.  Having been here since 1972 we have placed some of the same people more than once.
You would be dealing with the same smiling faces. We are not a big company with branches all over the country. We like to think that that is a strong selling point for our services here in Tallahassee. We are specialized and take care of the details that others might overlook. With our experience and long term staff we know how to serve your business or career needs better than anyone in the Tallahassee area.  Tallahassee is our one and only home – we care about the business community that we are a part of. We just care about the community in general. Simply put we live, work and we serve our community here. Seeing to your needs as best we can in an effort to "Help ourselves by helping others". We will take the extra time out to get things done right.
Debbie remains a hands-on manager who believes the most important aspects of running her business are developing mutually beneficial relationships with her clients, staying attuned to their needs and adapting to changes in the employment industry.